On our website
Go to the login page on our Information Mapping website and click "Forgot your Password?" Follow the instructions thereafter.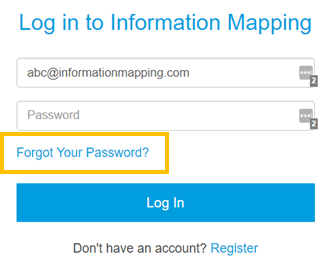 In FS Pro for Word
Step

Action

1

Go to Application Settings.
Click Log Out.

2

Click I forgot my password.
Result
You will receive an email with your new password.