Symptom
When you start FS Pro for Word or open an FS Pro for Word document, the following warning appears: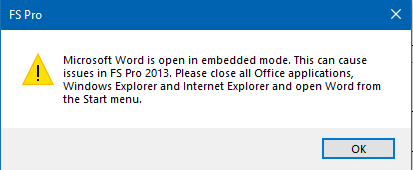 Cause
Microsoft Word is running in embedded mode. This means that Word is opened as part of another application, for example, Windows Explorer. For instance, if you use the Preview pane in Windows Explorer, you can preview the contents of a Word document in Windows Explorer. Then Word is open in embedded mode.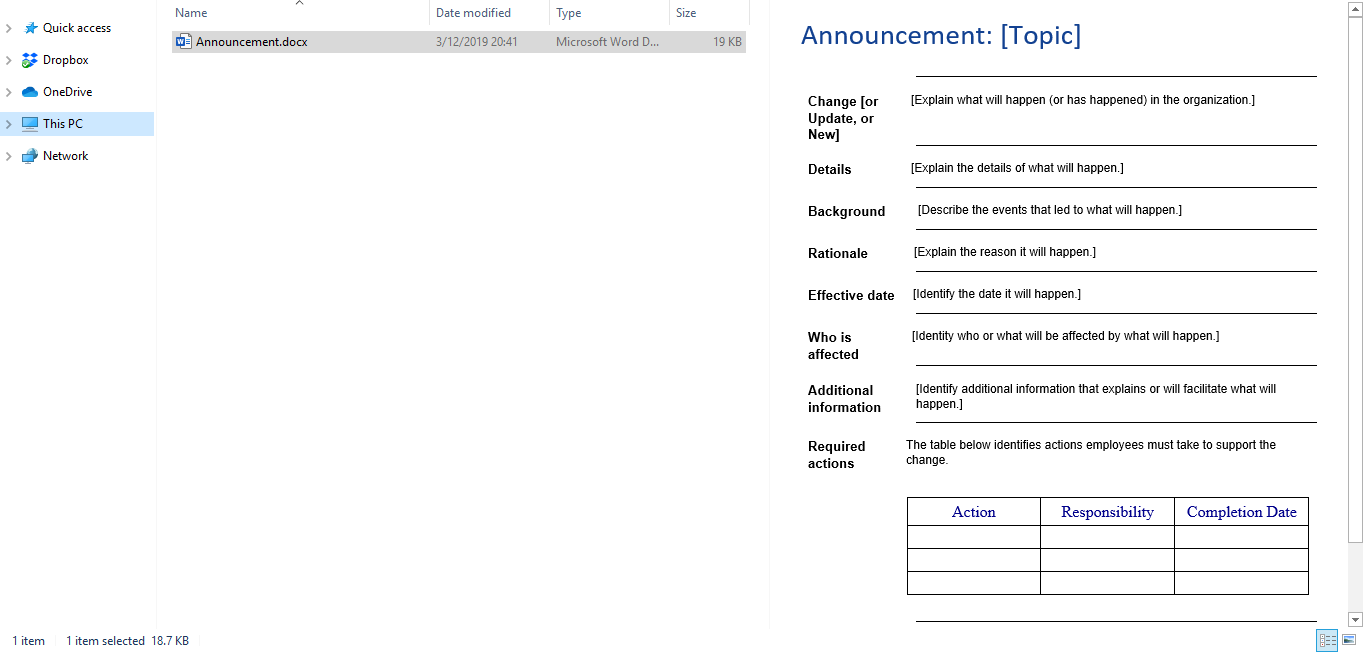 If you open an FS Pro for Word document with Word still running in embedded mode, the "communication" between Word and FS Pro for Word will result in errors. That is why Word must be opened in standalone mode when you use FS Pro for Word.
Solution
To open Word in standalone mode:
Step

Action

1

In Windows Explorer: Turn off the Preview Pane. (Other applications may also cause you to get the embedded mode error, but Windows Explorer is the most likely.)

2

Close all Office applications, Windows Explorer and Internet Explorer.

(Alternatively, close all Word and FS Pro documents and exit Word, and then in Task Manager kill any left-over winword.exe process.)

3

Open your FS Pro for Word document by double-clicking it, or
Open Microsoft Word and then open your FS Pro for Word document.