Symptom
When you receive a document by email or open a document through an internal shared environment where the files are stored through a web browser (Internet Explorer, Mozilla Firefox, Google Chrome, etc) MS Word may open in reading mode.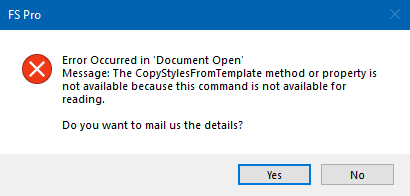 Cause
If Microsoft Word is opening in reading mode. This causes the FS Pro for Word not to initialize correctly what is generating an error when opening the document.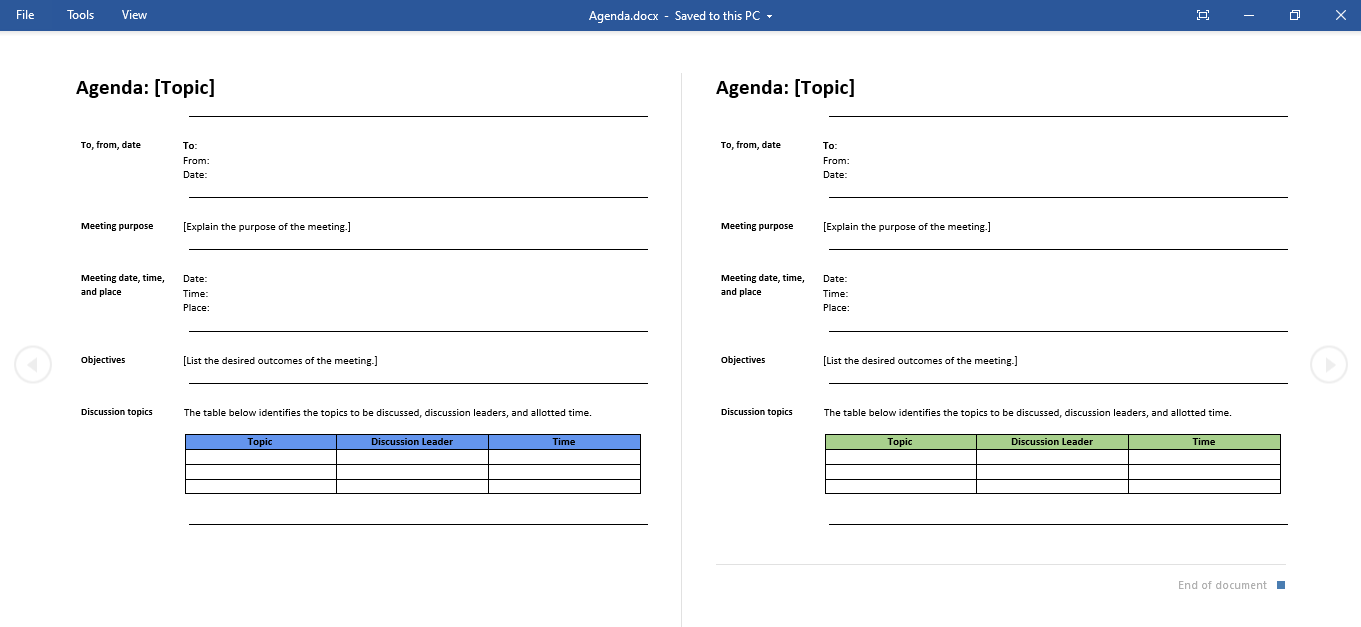 Solution 1: Disable the reading mode from the MS Word settings
Prevent to MS Word to open on reading mode, and make it open on the Print layout:
| Step | Action |
| --- | --- |
| 1 | Open MS Word. |
| 2 | Click the File tab in the upper left corner. |
| 3 | Select Options. |
| 4 | Select General in the left pane. |
| 5 | Scroll down until you find the Start-up Options. |
| 6 | Uncheck the option "Open e-mail attachments and other uneditable files in reading mode" |
| 7 | Click the OK button to save |
Solution 2: After opening a document, switch to edit mode and set the print layout as the default
Step

Action

1

Open your document.


2

Click on View > Edit Document

This will change the reading view to editing view

3

Go to the View tab

4

Select Print Layout

Now your document will always open on the Print layout.